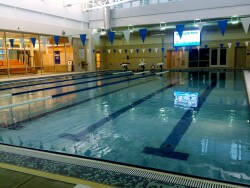 Whether you are a sports enthusiast or a world class athlete, the Deep Creek Lake area can play host to a multitude of sporting events. With an abundance of natural and man-made attractions in Garrett County, look no further to host your next competition.
Garrett County is a natural venue to cyclists, runners and swimmers, which is why you'll find a few large events held here every year.  An annual Garrett County Gran Fondo bike ride is held in late spring. While the choices of 125, 100, 63, 44 or 25 mile rides may seem daunting, with up to 1,000 riders, it has grown to be extremely popular with biking enthusiasts.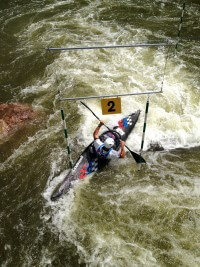 Already known for its past national competitions, the Adventure Sports Center International (ASCI), played host to the International Canoe Federation's (ICF) 2014 Canoe Slalom World Championships. Last held in the United States back in 1989, this world event is no stranger to Garrett County as they were held locally on the Savage River.
The stunning landscape of our area makes it a natural fit for several golf courses that are ideal settings for tournaments to be held. These courses are known for their challenging yet enjoyable greens and all have played host to past competition.
Swimmers and gym athletes will delight in the all new Garrett College Community Aquatic and Recreation Complex (CARC). An expansive 25 meter competition pool features 6 lanes and even boasts the Colorado Timing System, a perfect match for serious competitors. The 1,600 seat gymnasium features a state-of-the art sound system and expansive court. Basketball players, cheerleaders and volleyball athletes will feel right at home on this court.
Check out all of our local venues to bring your next sporting event to our area. Check back for future additions to our venues.
Have questions about having your meeting or event in Garrett County, Maryland? Contact us today:
Call: 301-387-5238
Complete form below: