Accident, Maryland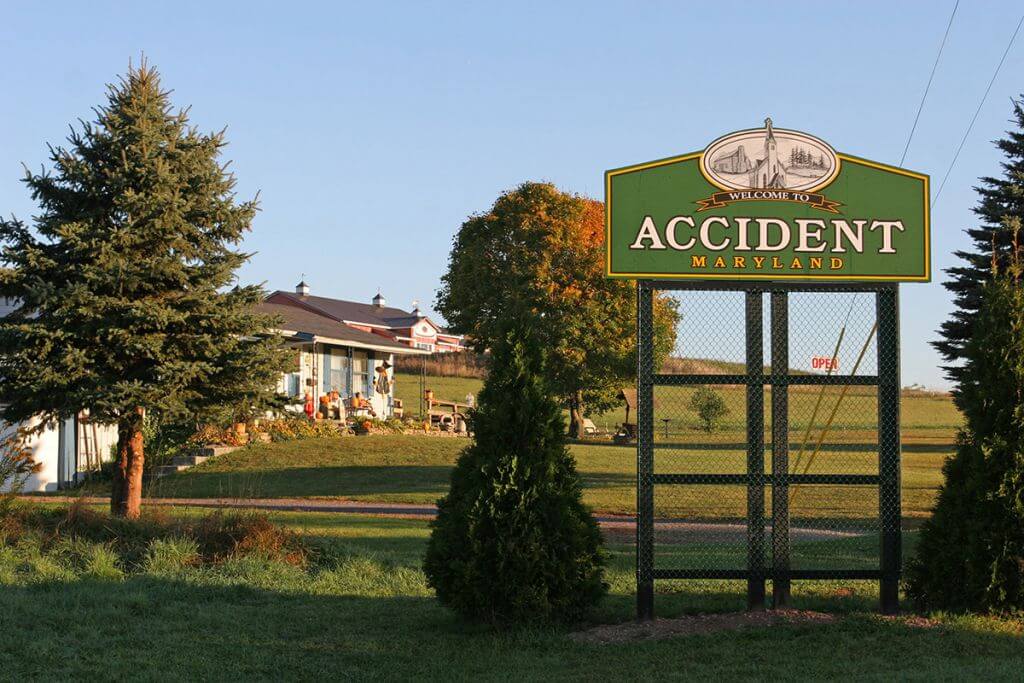 How did the town get its unusual name? One account claims that when Lord Baltimore opened western Maryland for settlement in 1774, William Deakins and Brooke Beall set out to survey land. When the work was completed, the men discovered they had selected the same tract to survey 'by accident.'
The Drane House, built in 1797, is the oldest known structure in Accident. It is one of the few original frontier plantation homes remaining on Maryland's tableland and represents the area's tobacco-growing days. Today, community parks offer Accident's residents and visitors a fishing pond, pavilion, Little League field, walking trail and other amenities.
Elevation: 2,415
Mayor: Richard W. Carlson
301.746.6346
accidentmd.org
Grantsville, Maryland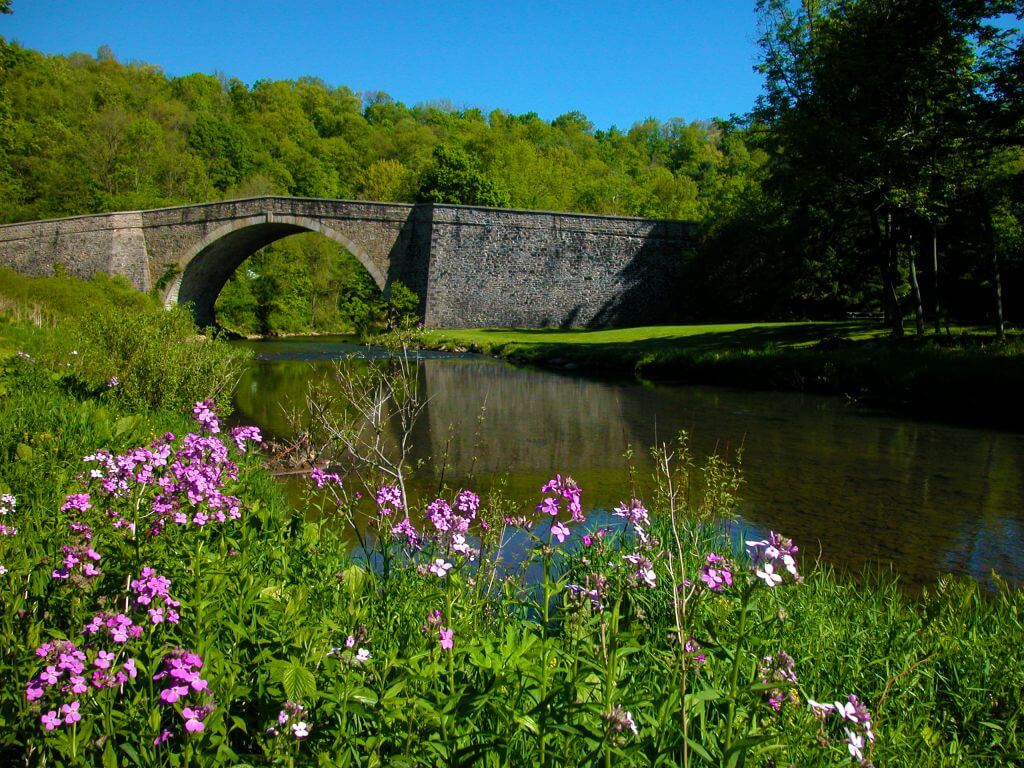 In 1785, Baltimore innkeeper Daniel Grant was awarded a land grant; a decade later, he moved to a spot in northern Garrett County called Cornucopia. There he established Grant's Village, settling along the route constructed by General Braddock's troops during the French and Indian War (the Historic National Road was later built along this same route). The nearby Casselman Bridge, built on the National Historic Road in 1813 and still standing, was the largest single-span stone arch of its time. An 1818 stagecoach stop in Grantsville now houses Penn Alps restaurant and craft shop. At the adjacent Spruce Forest Artisan Village, visitors can tour log cabins, schoolhouses, a church, and other rustic buildings that house a variety of working artists.
Elevation: 2,414
Mayor: Emily Newman-Edwards
301.895.3144
visitgrantsville.com
Friendsville, Maryland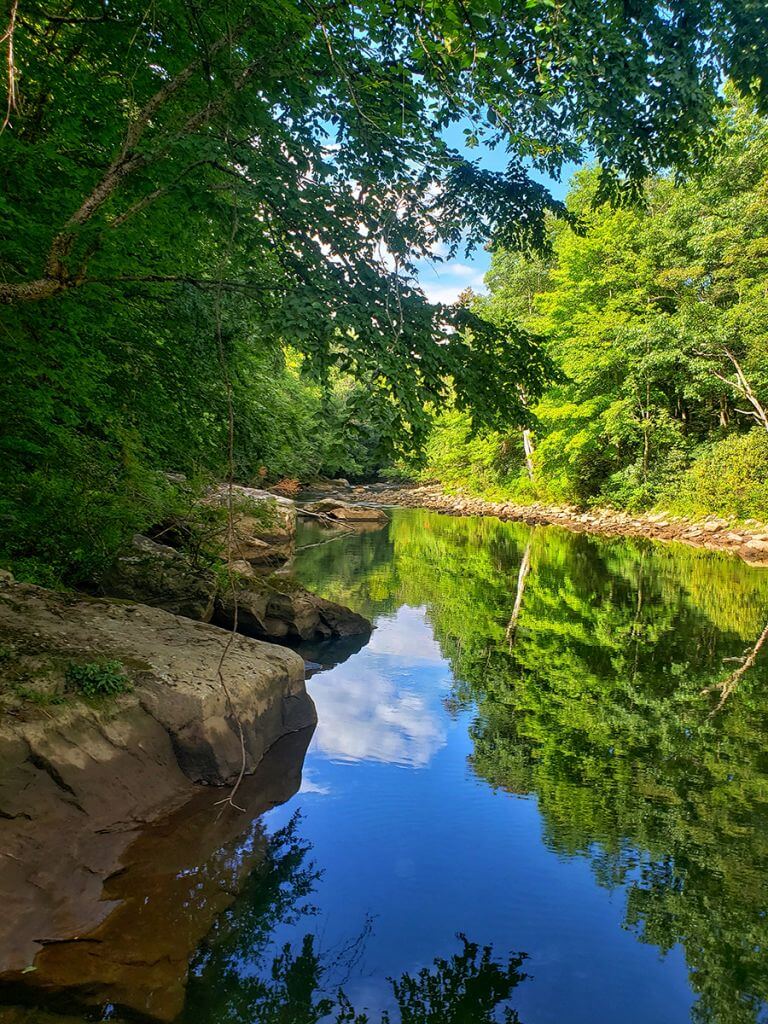 The site of the first settlement (Selbysport is the oldest town) in Garrett County, Friendsville was named for John Friend Sr., who came to the area in 1765 and purchased land from the Native Americans. When the B&O Railroad was built a century later, in 1890, the town became an important shipping point for lumber products. With its prime location along the Youghiogheny River, Friendsville is now most noted for its adventure sports, which include excellent whitewater and hiking opportunities. Friendsville is also home of the Friend Family Association's National Heritage Museum and Library, the Friendsville Days summer celebration, and an annual fiddle and banjo competition.
Elevation: 1,549
Mayor: Spencer Schlosnagle
301.746.5919
friendsville.org
townoffriendsville@qcol.net