Activities, Attractions, Food, Beverages & Shopping
The town of Accident is home to a variety of unique activities and attractions.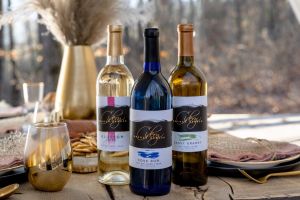 Branch Bender Cidery is a true artisanal farm cidery where hard cider is processed on their farm Cove Pastures. Branch Bender offers cider tastings and shop their store where you can purchase their cider by the bottle. Cove Run Farms is open every September thru October offering a 7 acre corn maze, petting zoon, tractor/trike track and rubber duck races, among other activities. Stop in to see the lavender at Deep Creek Lavender Farm where bloom is late June thru mid-July or their sunflowers in August. Deep Creek Lavender Farm is typically open Friday - Monday Memorial Day to Labor Day and Saturdays only from Sept thru mid-October where they sell lavender products in their farm store or all year long with their online store.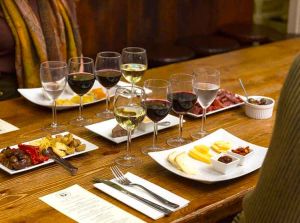 FireFly Farms is well known for their award-winning cheeses so be sure to shop their FireFly Farms' Market in Accident for delicious handmade artisan cheeses, cured meats, tinned & smoked seafood, crackers,  jellies, tapenades, sweets and a curated selection of wines and craft beers. The FireFly Market Cafe offers curated charcuterie boards, fresh brewed espresso, teas, sandwiches and more. Make a reservation for their cheese pairings (wine, craft beer or cider) for up to twelve people.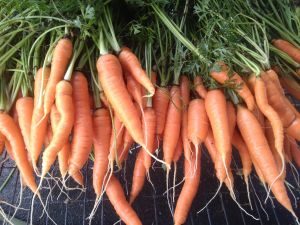 Three Sisters Farm in Accident is a family owned and operated farm producing vegetables, flowers and beef, pork, chicken, turkey and lamb with no hormones or antibiotics. Their products are available at the Mountain Fresh Farmers Markets in Oakland, or on the farm by appointment only. Meadow Mountain Hemp, one of the first commercial hemp growers in Maryland, is dedicated to the growth of premium hemp for therapeutic and industrial purposes. Shop the Meadow Mountain hemp store for CBD products, apparel and more.
Huckleberry's Catering provides catering services for events at your home or preferred venue. Huckleberry's will also drop off catering for vacation groups. And you can even adopt a furry friend at HART for Animals which also offers veterinary, boarding and grooming services.
The town of Accident hosts their annual Accident Fourth of July Homecoming on July 4 which features a parade, food, games and music. Accident also hosts an annual town-wide Yard Sale on the second Saturday of July and a Concert in the Park held on a Sunday in September at the pavilion at Town Park West.
Lodging
Bumble Bee RV Park & Campground offers a small number of full-service RV and primitive tent sites that allow you to enjoy the natural beauty of the trees and wildlife while visiting the Deep Creek Lake area.
Whispering Pines is a cabin overlooking a pond in wooded country setting, located just five miles from Deep Creek Lake. The cabin sleeps eight people and campsites and pavilion are available.
History

Around 1751, a grant of land was given to Mr. George Deakins by King George II, of England, in payment of a debt. According to the terms, Mr. Deakins was to receive 600 acres of land anywhere he chose in Western Maryland. Mr. Deakins sent out two corps of engineers, each without knowledge of the other group, to survey the best land in the area. After the survey, the engineers returned with their maps of the plots they had surveyed. To their surprise, they discovered they had surveyed a tract of land starting at the same tall Oak tree and returning to the start point. Mr. Deakins chose this plot of ground and had it patented "The Accident Tract;" hence, the name of the town. The area around Accident was laid out in military lots and was given to Revolutionary War soldiers in lieu of cash for services rendered. Most soldiers sold their lots and never lived in Western Maryland. Accident was incorporated in 1916.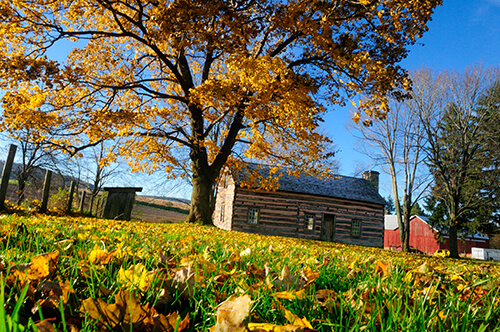 Accident is the site of the Drane House, which is believed to be the oldest standing structure in Garrett County. The Drane house was built in 1798 by William Lamar and was deeded to his sister Priscilla and her husband, James Drane in 1817. The house was last occupied in 1952. The house entered into the National Register of Historical Places in January 1985. The Drane House was purchased by the Town of Accident in 1987, reconstructed and preserved on the original site, and dedicated in 1994. The building was disassembled and tagged to install new foundation piers. Piece by piece the house was reconstructed in its original location. The house is situated approximately 150 yards from Accident-Bittinger Road and one-half mile east of U.S. Routh 219.  The cabin's architecture is unique, representing a highly unusual combination of the log and frame construction techniques and an uncommon variant of the hall-and-parlor plan type. Today, the site is open daily to be viewed from the exterior and is available for interior tours by appointment only. The interior is furnished with period furniture, some of which actually belonged to the Drane family. For more information, or to schedule a tour, please call Accident Town Hall at 301.746.6346.