Plan your Meeting in Garrett County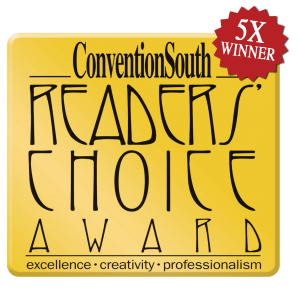 You want your meetings and conferences to be as much fun as they are productive. What better location than the beautiful, natural setting of Garrett County. Appealing to every type of business traveler, this area brings excitement, adventure, relaxation and fun to all groups.
Whether your group is looking for a traditional on-site venue/lodging combination or seeking something a little out of the ordinary like a vacation rental home or even a bed & breakfast for a cozy retreat, look no further than the Deep Creek Lake area in western Maryland.
The largest of our convention style space spans over 30,000 square feet, while our more intimate venues can comfortably accommodate 15-20 attendees. Want something out-of-the-box? Let us get creative with venues like a state park pavilion or a theater room at the Garrett 8 Cinemas. Have an even larger group? The new gymnasium at our local college can seat up to 1,600 at max capacity and we can work with our members to combine locations and organize transportation between venues.
Check out all of our meeting, conference and retreat options:
If you require additional accommodations, please check our full list here.
Teambuilding Opportunities
There is no better place to plan teambuilding activities. Bring your crew together while rock climbing, soaring down the mountain side on a canopy tour or whitewater rafting. Looking for something a bit milder? Try geocaching – take in scenic hiking trails while working together to locate hidden caches. In search of a custom itinerary?  Leave it to us! We can work with local vendors to create a unique experience for all of your attendees. Check out our Teambuilding and Activities page for more information.
Garrett County is a beautiful location, very hospitable with much to offer. Wonderful towns with excellent leadership and cooperation among and between them. Debbie S. Conference, June 2013
To Jen Durben at the Garrett County Chamber of Commerce it has been such a pleasure working with you. From the numerous emails (some frantic at times) or the phone calls – you provided such a wealth of information including hotel choices, travel arrangements, bus transportation, catering, activities and the Chamber Welcome bags, all of which were so greatly appreciated. I do look forward to possibly working together again in the future! Michael M. Board Meeting & Site Visits, June 2014
Ready to plan your next meeting, conference or retreat? Contact us today to get started. Complete our RFP form or feel free to contact our Group Sales & Marketing Manager directly:
Kim Folk
kim@garrettchamber.com
301-387-5238