As a member of the Garrett County Chamber of Commerce, you receive exclusive access to discount and cost saving programs designed to have a significant impact on your bottom line. View the special opportunities below.
Garrett County Chamber of Commerce Energy Program
Powered by Premier Power Solutions

As a member of the Garrett County Chamber of Commerce, you have access to expert energy consulting through the Garrett County Chamber of Commerce Energy Program.
With the volatility of the energy market, Maryland businesses need to find new and creative ways to mitigate risk and manage costs. The Garrett County Chamber of Commerce Energy Program offers a full range of integrated energy solutions for its member businesses.
Your company will benefit from:
A dedicated energy consultant and team of market analysts
As an extension of your team, Premier Power Solutions works with you to craft
strategies, evaluate energy projects, advise on rebates and incentives as well
as regulatory or legal changes, and act as liaison with suppliers and vendors.
Unbiased competitive process
With deep industry knowledge and a vast network of providers, Premier
Power Solutions can select a single installer option, or create and issue a
Request for Proposal (RFP) to support any energy initiative or strategy.
Robust energy solutions
Our consulting services range from procurement to energy efficiency to onsite
generation, allowing us to customize the right energy strategy to meet your
budget needs and business objectives.
Align your financial goals and sustainability objectives with an integrated energy management approach.
For more information about the Garrett County Chamber of Commerce Energy Program, visit PremierPowerSolutions.com/Garrett-County-Chamber-of-Commerce-Energy-Program or contact Niki Vigna at nvigna@trustpps.com.
OfficeDepot/OfficeMax Discount Program
Your Chamber is excited to announce that we have revamped our Office Depot/OfficeMax program to provide you greater savings! Enjoy significant discounts and exclusive pricing on an expanded list of products and services you use every day. No fees to join or obligations to buy– just great savings!

Exclusive Benefits Include:
• Up to 75% off Best Value Products – plus thousands of items discounted below retail
• Ink & Toner Discounts – save on the products you need
• Low Copy/Print Pricing – save online & in stores
• Cleaning & Breakroom Items – 400+ products with savings up to 51%
• Promotional Products – last column pricing
• Next Business-Day Delivery – FREE on qualifying orders over $50
Register today to start saving immediately: gccc.savingcenter.net.
Discount on Constant Contact

Constant Contact features simple and easy-to-use email marketing programs that are perfect for small businesses. Whether you consider yourself a web novice or an expert, Constant Contact provides templates to fully customizable options to send professional looking email communications. Here are the cost saving opportunities available to you:
20% off when 6 months is prepaid
25% off when 12 months is prepaid
Click here to learn more about the program and sign-up for the discount.
Job Postings for Employers
Have an open position that you are looking to fill? With your Chamber membership, you have the opportunity to list your job openings online so that potential employees may search and find you. With an average of 25,000 unique visitors per month to visitdeepcreek.com, your job postings will have great visibility to the public.
Free use of Chamber Conference Room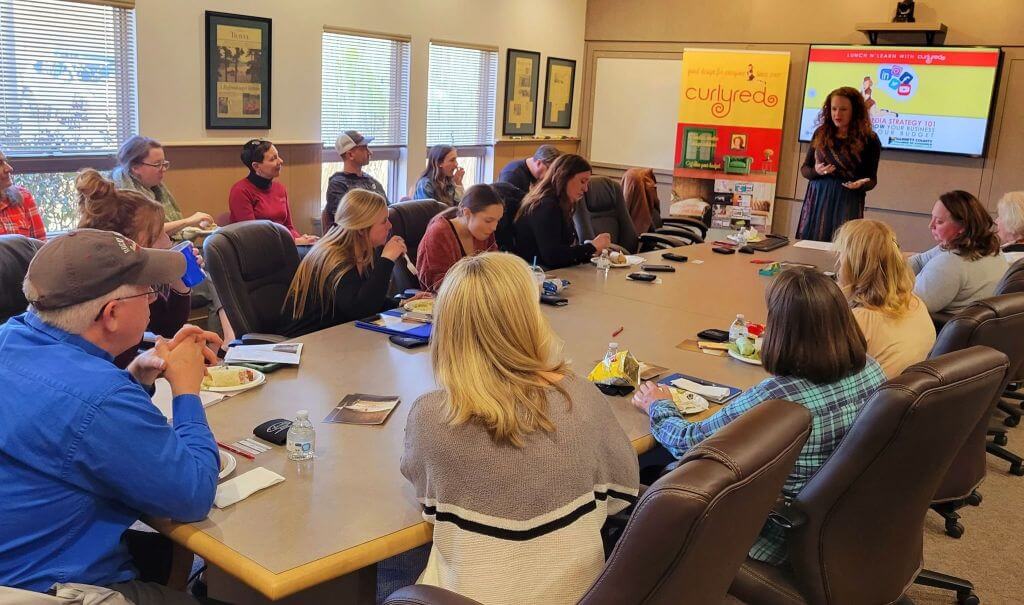 As a member of the Chamber, you are able to utilize our Chamber conference room for meetings weekdays between 9am and 5pm. If you are charging a registration or other fee to attend the meeting, a $25 flat rate applies for meetings held 9am and 5pm.
Conference Room Usage Procedures
Reservations:
Call at least one week in advance to lock in your time frame
Chamber needs have 1st priority, all remaining times are first come, first served
When a fee for room use is to be charged, payment is required at the time of reservation
Room Use:
Coffee Pot available in the kitchen
Users assume liability for any room damage and clean up
Policy Exceptions:
Any exceptions to the above policies must be requested in writing to the Chamber Staff