Legislative News
The Garrett County Chamber of Commerce serves as the voice of business on a local, state and federal level. Please see the links below for more information on how your Chamber represents you on these matters.
Maryland General Assembly to Convene Jan. 12
The 443rd Session of the Maryland General Assembly will convene January 12, 2022. The session will last for 90 days and is scheduled to adjourn April 11. The Governor's budget is due by January 19. Click Here for the complete schedule of the 2022 Legislative Session. To track legislation and stay up-to-date on legislative activity, go to http://mgaleg.maryland.gov
2022 Legislative Session
Your Chamber is proud to present the 2022 Legislative Agenda.
Chamber Testimony:
House Committee Guidelines
Senate Committee Guidelines
2022 Mountain Maryland PACE
2022 Mountain Maryland PACE was held in Annapolis on March 3-4, 2022. It was a great event that allowed the western most part of the state to meet with officials and discuss pressing issues we are having here.
Contact your Legislators
Please feel free to contact your local legislators.
Cumberland Office
13 Canal Street
Rm. 305
Cumberland, MD 21502
Phone 301.777.2957
Fax 301.777.2959
Washington, DC
509 Hart Senate Office Building
Washington, D.C. 20510
202.224.4524
Contact Senator Cardin
Cumberland Office
13 Canal Street
Rm. 305
Cumberland, MD 21502
Phone 301.777.2957
Fax 301.777.2959
Washington, DC
509 Hart Senate Office Building
Washington, D.C. 20510
202.224.4524
Contact Senator Van Hollen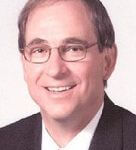 MD Senator George Edwards
(R-Dist. 1)
George.edwards@senate.state.md.us
Maryland Railway Station
13 Canal Street, Room 304
Cumberland, MD 21502
301.722.4780
323 James Senate Office Building
11 Bladen Street
Annapolis, MD 21401
1.800.492.7122 x 3565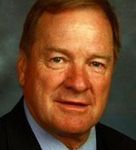 MD Delegate Wendell Beitzel
(R-Allegany/Garrett, Sub-Dist. 1A)
Wendell.beitzel@house.state.md.us
309 Lowe House Office Building
6 Bladen Street
Annapolis, MD 21401
1.800.492.7122 x 3435
301-387-6950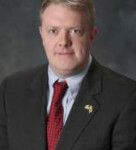 MD Delegate Jason Buckel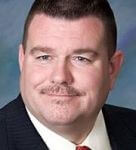 MD Delegate Michael W. McKay
(R-Allegany/Washington-Sub-Dist. 1C)
322 House Office Building
6 Bladen St.
Annapolis, MD 21401
1.800.492.7122 x 3321