Activities, Attractions, Food, Beverage & Shopping
The town of Grantsville has many unique attractions, outdoor recreation, lodging, shopping and dining options.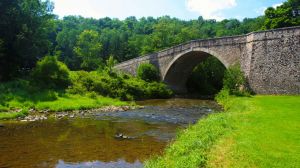 You'll find a number of attractions on the Historic National Road, which runs through the town of Grantsville, including Casselman River Bridge State Park. When it was built in 1813, the Casselman River Bridge was the largest single-span stone arch bridge in the world and it was open to traffic until 1953. It is a designated National Historic Landmark & listed on the National Register of Historic Places. The Casselman River provides some of the best fly fishing in the Mid-Atlantic or simply picnic beside the bridge at the park.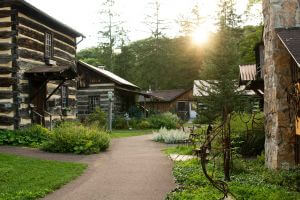 Grantsville is a designated Arts & Entertainment District and the town's Spruce Forest Artisan Village, plays a significant role in that designation. The village is a collection of historic log buildings where local artisans create and sell their wares. Spruce Forest also hosts a number of workshops, including children's classes, and events including their annual Plein Aire event and the popular Christmas in the Village. Another unique offering is High Country Creamery & Market who makes cow's milk cheeses. Purchase their cheeses along with jams, chocolates, home decor and more at their Market.
The Grantsville Community Museum, located at 153 Main Street, has a variety of Garrett County historical artifacts on display including an extensive photography collection by Leo Beachy, a poet and photographer recording local history from 1905-1927. The First State Bank was formerly housed in the museum building and artifacts from the bank are on display in the former bank safe. Artifacts from Braddock's Trail, which ran near Grantsville, are also on display. The Museum also has a display of artifacts and information about the B-52 Bomber crash near Grantsville on January 13, 1964. The museum is open Fridays and Saturdays from May to October from 1 to 4 PM. Visitors can request information or special tours of the Museum by calling Gerry Beachy at 301.707.7200 or Lynn Patton at 301.616.6126. The Museum phone number is 301.895.5454 or visit their website.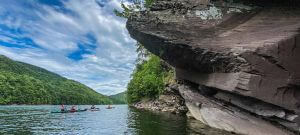 Grantsville is also home to Big Run State Park, which is situated at the mouth of the Savage River Reservoir and surrounded by Savage River State Forest. Big Run offers rustic camping opportunities with 30 unimproved campsites and a youth group camping area; all camping at Big Run is available by reservation only at parkreservations.maryland.gov or by calling 1.888.432.CAMP. Campers at Big Run have easy access to fishing, boating, hiking or hunting opportunities. Savage River State Forest is Maryland's largest state forest with 55,185 acres of forestland, streams and wildlife habitat. Visitors can enjoy hiking, biking, boat/canoeing, geocaching, ORV trail riding, fishing, hunting, snowmobiling, cross-country skiing and primitive camping. Savage River State Forest also has a public shooting range which is open daily from sunrise to sunset (Call 301.895.5759 to check for occasional closures). All Earth Eco Tours offers kayak tours on the Savage River Reservoir seasonally. Savage River State Forest is also home to Monroe Run Overlook, which has a small pull-off parking area next to the overlook on New Germany Road.
New Germany State Park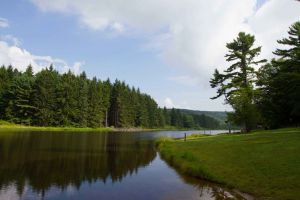 is a 455-acre park featuring a 13-acre lake for boating, swimming and fishing and also hiking, biking, picnic tables & grills, geocaching, camp sites, cabin rentals and cross-country skiing and snowshoeing. Boat rentals are available at the Lake House. Grantsville Town Park offers a children's playground, picnic pavilions, basketball & tennis courts, public restrooms and numerous events throughout the summer. Miner Hickory Farm Stables offers horse boarding, riding and horsemanship lesson and trails to enjoy in the spring, summer and fall. Casselwood, LLC is a fish hatchery and agri-tourism operation located on the Casselman River.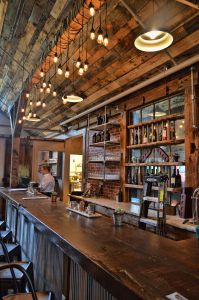 Grantsville is home to a variety of dining options sure to please your palate. The Casselman Inn & Restaurant offers home cooked country food with recipes reminiscent of the Pennsylvania Dutch and Amish. Purchase homemade breads, cakes and pies prepared their downstairs bakery downstairs. The Cornucopia Café serves creative classics for Brunch & Dinner with a full bar and an expansive riverview deck with pet-friendly seating. Grantsville Exxon offers quick convenience food and a Subway restaurant. Enjoy breakfast or lunch at High Country Creamery & Market's Farmers Table Eatery. Penn Alps Restaurant & Craft Shop serves home cooked meals with daily specials and lunch and dinner buffets Fridays - Sundays.
Annual events include Grantsville Days every June which features fireworks, a parade, live music, crafts, car show and more, and the Grantsville National Road Festival held each May which includes military re-enactments, educational presentations, and the popular Town-Wide Yard Sale, among other activities. Penn also hosts their annual Music at Penn Alps series on Saturday evenings every summer and The Cornucopia Cafe hosts live music with their Thursday Night Music Club.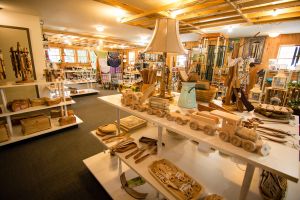 Grantsville is home to a variety of local shops including Penn Alps Restaurant and Craft Shop which features work from hundreds of tri-state artisans. Blue Moon Antiques is a full service antiques shop featuring furniture, rugs, paintings, glassware and vintage clothing. Four Seasons Stitchery offers handmade items including quilts along with quilt kits, wall hangings, crochet and cross stitch kits and products. The Herb Barn offers therapeutic options for addressing a multitude of health concerns including herbs and supplements, reflexology and massage therapy, holistic consultation and nutrition response testing. Nature's Granite features a showroom and slab yard to choose from for your next project or tour their manufacturing facility to witness the manufacturing of granite and marble countertops, vanities, fireplace surrounds and much more. Shop Little Crossings Pantry for specialty foods, beer & wine, cookware, and entertaining essentials to elevate your home's kitchen to a gourmet experience. The Casselman Market is a full-service grocery and supermarket offering high-quality groceries.
Lodging
The Casselman Inn & Restaurant is an affordable historic Inn, Motel and Restaurant. Stay in one of their rooms, including the two-room Dorsey Suite, at the Inn or their 40 room motel. Rooms at the Inn include a breakfast voucher at the Casselman Restaurant.
The Comfort Inn of Grantsville is newly renovated and offers rooms with a microwave, fridge and cable TV plus an indoor heated pool, exercise room, free Wifi & breakfast.
Ella's Enchanted Treehouses offers fully furnished, luxurious treehouses with full utilities and amenities for daily rental. Located adjacent to Savage River State Forest and less than a mile from the Meadow Mountain trail head.
History
In 1785, Daniel Grant of Baltimore acquired an 1100 acre tract of land called "Cornucopia."  The town of Grantsville is located in the center of this tract, named in honor of Daniel Grant. When he moved to the area in 1796 he was the wealthiest person in the county.
Little Crossings was the town center of those days.  It was located where we find Stanton's Mill and the old Casselman Bridge today. Prior to Mr. Grant's arrival on the scene, this area was mostly wilderness but saw traffic from such famous men as George Washington and General Braddock.  They passed through here in 1755 on their way to Pittsburgh as part of the ill-fated campaign against Fort Duquesne and the French.  They had camps near Hilltop and Little Crossings.  These travels prompted the construction of the Braddock Road which roughly followed the Indian trail Nemacolin's Path.
In 1806, the United States Congress commissioned David Shriver, Jr., a celebrated Cumberland civil engineer, to locate, plan, and construct the National Road, including the Casselman River Bridge. Shriver personally took charge of the bridge construction that began in 1813. The stone arch of the bridge is 26 feet wide, 3 feet thick, and from end to end spans 80 feet, designed to accommodate C&O Canal boats should they someday cross the Alleghenies. When it opened to traffic in 1817, the Casselman River Bridge was the largest single span stone arch bridge in America.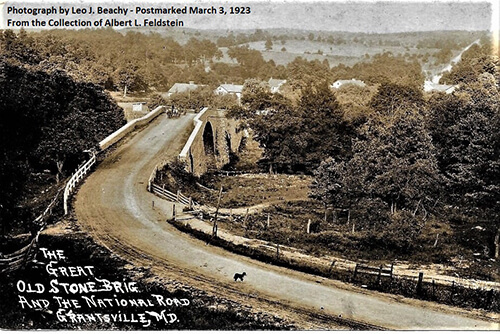 Since its construction, many famous personalities have crossed over this bridge including Presidents James Monroe, Andrew Jackson, William Henry Harrison, James Polk, and Zachary Taylor, and then Congressman Abraham Lincoln. In 1953, following the completion of a new bridge and Route 40 nearby, officials closed the Casselman River Bridge to all but pedestrian traffic.
In 1957, the State Roads Commission acquired several acres west of the bridge. With the assistance of the Department of Forests and Parks, the two agencies developed the park and picnic area you see there today. In 1964, the Secretary of Interior and the National Park Service declared the bridge a National Historic Landmark. In 1972 and 1993, the State Highway Administration transferred portions of the site to the Department of Natural Resources. The bridge is now the focal point of the four-acre Casselman River Bridge State Park.
Between 1811 and 1818, the National Road was constructed along the general route of Braddock's Road. Currently Alt. Route 40, the National Road was the first federally funded highway in the U.S and brought much traffic through our area as settlers moved west.  Most heavily traveled in the 1840's, an abundance of accommodations existed for the traveler, some of which can still be seen today.  As part of the National Road project, the Casselman Bridge was built in 1813.  A handsome stone arch, it was the largest single span bridge of its day and was used until the early 1950's.  You can now enjoy its beauty as a state park.
150.garrettcounty.org/the-history-of-garrett-county/